Illumina is a community of real people doing deep shit. It's not about who you are or what you wear, but that you want to dive in and explore. We are seekers held together by different modalities from different cultures, different strengths and unified with the desire to live from the heart and explore the authentic self.
Our doors are open to all and to practice here is to embrace diversity, embodiment, heart. Here you will feel safe and supported while exploring the deeper questions that life poses and yoga supports.
Our teachers are highly skilled, and relate to more than one modality of practice. They bring in their own experiences and truths to inform a unique class experience in the full spectrum of the yogic path.
Illumina teachers are able to ask students important questions during practice to encourage self reflection and personal empowerment. They are able to hold space powerfully and humbly with the ability to apply compassion and neutrality to all interactions.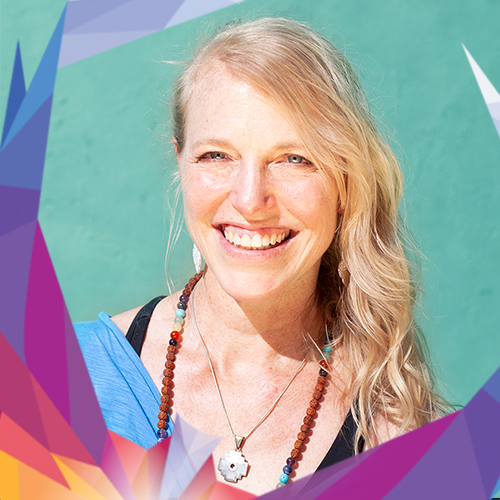 Johanna is known as a teacher of teachers and an inspiration guru who mentors countless yoga instructors on their ever expanding journeys. She is a sequencing specialist devoted to the infinite creative and connective stream of each individual's truth and is the founder of the Full Spectrum Sequencing Approach. Her classes incorporate poetry, moving metaphor and music in a rich orchestral way that guides the student on a soulful, sweaty journey into the heart of what it means to be human. As a counselor and healer, she is recognized for her ability to see the light, wholeness and infinite potential within everyone she meets.
Johanna's yoga journey started when she was a wee tot, dancing to express the things that had no words, writing to find the images that evoke… These loves carried her through years of training as a classical ballet dancer, a degree in theatre with an emphasis on literature and a successful career as an actor, singer, dancer, choreographer in New York and on the road. Her dabbling into yoga turned serious when she discovered Sonic and the expressive joyful, forgiving energy of the space. She graduated from the 200-hour program under the guidance of Lauren Hanna and Jonathan Fields and soon realized that the teachings made sense of everything she ever believed in and brought all her separate pieces together. She's never looked back…becoming teacher and manager of the 2nd Sonic Space in Westchester almost immediately…guiding that studio through it's transition to Quest Yoga Arts, Joining The Sonic Training Faculty and ultimately stepping into her home base in NYC as Co-Director in 2009, serving Sonic and all its training programs in that capacity until 2014. In the midst of all that, she was blessed with a 500-hour certificate under the guidance of the incomparable Sri Dharma Mittra and has continued to be inspired through the lineage of Shiva Rea, the wisdom of the Tantra, the Pneuma System and ancient Shamanic wisdom. She is a Reiki Healer and has studied under Guru Dharam Khalsa for her certificate in Kundalini Yoga Therapy. She is married to the most magical man and fellow Yogi, Jim Bell. They reside with their daughter Lucia in Carmel, NY.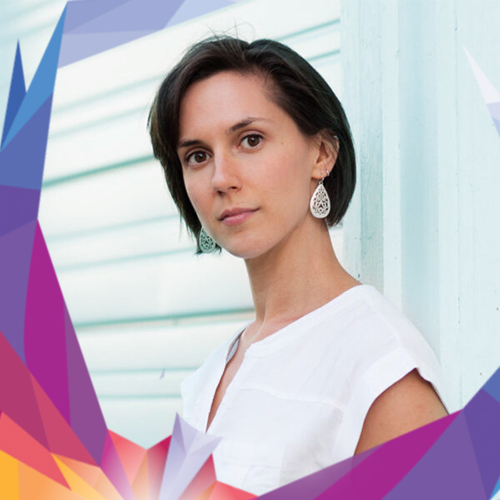 Yoga is an invitation to enter into deep and loving relationship with all parts of ourselves. Within me, yoga has ignited a dance between inner exploration and outward expression, and serves as a path to remembering the sacredness and interconnectedness of all things. I began practicing yoga in 2009 in the tradition of B.K.S. Iyengar with Melora Gregory. With a strong foundation in asana alignment, I discovered vinyasa flow and fell in love with the way that the practice embodies the rising and falling, always-changing nature of life. From then on, yoga became my path inward and outward toward self-acceptance, expression, empowerment, and the ability to connect with truth. As a graduate of Sonic Yoga's 200 hr and Illumina Yoga's 300 hr teacher trainings, both under the guidance of Johanna Bell, I am now honored to be on the teaching faculty of Illumina Yoga's trainings which have been so deeply transformational in my life. In my teaching I encourage all practitioners to trust their body's intuition and embrace their own individual experience. My classes are rooted in Tantric philosophy and hold the sentiment that the Divine can be accessed anytime, anywhere. Designed around a specific energetic theme, my classes weave together asana, dance-like moving metaphors and mudras, breath, mantra, mythology and archetypal energies, and music to explore the infinite wonder of nature and the depth of this human experience. Photo credit: Wohler & Co.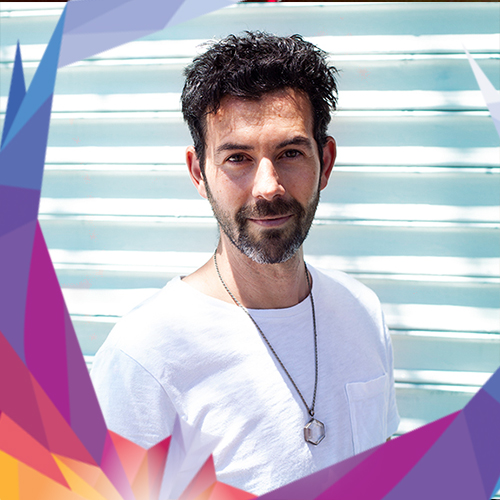 I first started to practice yoga to attain the body and life I wish I had. Now I practice to feel empowered within the body and life I already posses.
As a teacher, my priority isn't to get you excited about me, or even about yoga, but for you to be excited about you. To help you experience the abundance of your integrity, fearlessness, and truth so that you can serve your heart, your relationships, your authenticity, and your life's mission, in the most elevated, empowered way possible.
What you can expect from practicing with me: Expect the unexpected. You will learn how to direct your energy in the most potent way possible, and how to show up for yourself with sensitivity and strength. Expect to explore your blindspots, and gain deeper awareness of how your mind operates and how the body responds. How your humanness and struggle and heart are all an asset to your growth and success.
There is only one body type made for the practice of yoga; the human body. So if you happen to possess one of these, the only thing that's needed to allow yourself to opportunity to experience your own radiance is simply choosing to show up.